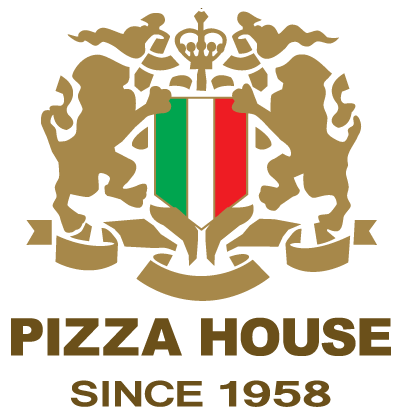 PIZZA HOUSE, Walking Together with You
Our Story
In 1958, Pizza House opened its doors in the city of Koza, presently known as Okinawa City, located adjacent to the US Forces base. A year later, the restaurant relocated to Oyama, Ginowan City, where it garnered even more popularity among the American military personnel, civilian workers, and their families. As an American style international restaurant, people from around the world flocked to Pizza House and crowds lined up at the door daily to enjoy the food.
In 1988, the restaurant relocated once again, this time to the building that used to house the American Consulate General in Gusukuma, Urasoe City. The white exterior of the building gave the atmosphere of the Mediterranean, and the establishment offered authentic western dishes at reasonable prices in the dining area as well as in the party room on the second floor. We were blessed with the patronage of local families, businesses, and tourists, but the establishment closed in 2010 due to road expansion work.
We were closed for business for six years, but in March of 2017, we resumed our business at a new location in Minatogawa, Urasoe City. With Spanish roof tiles and an exterior following our former establishment in Gusukuma, our new location has new interior decorations in the family dining area and party room, and the bar lounge has the familiar chic atmosphere from our last location. With our smiles, passion, and dedicated spirit of hospitality, we are committed in our efforts to continue offering our services that you can trust.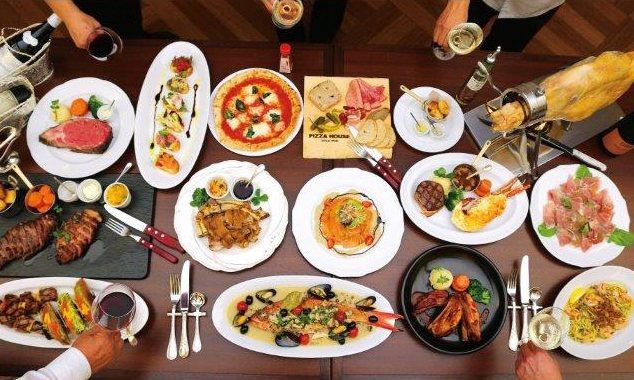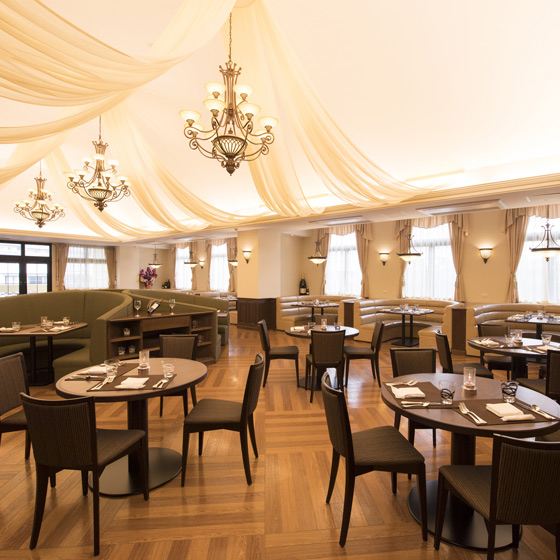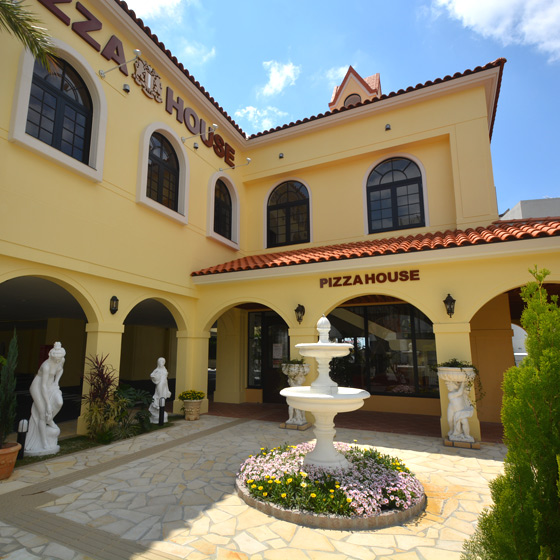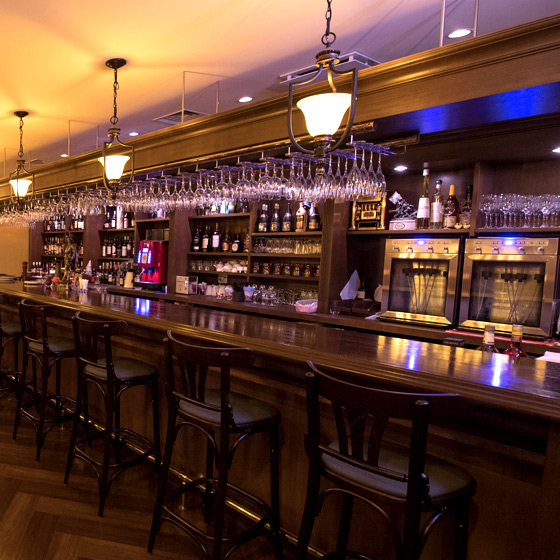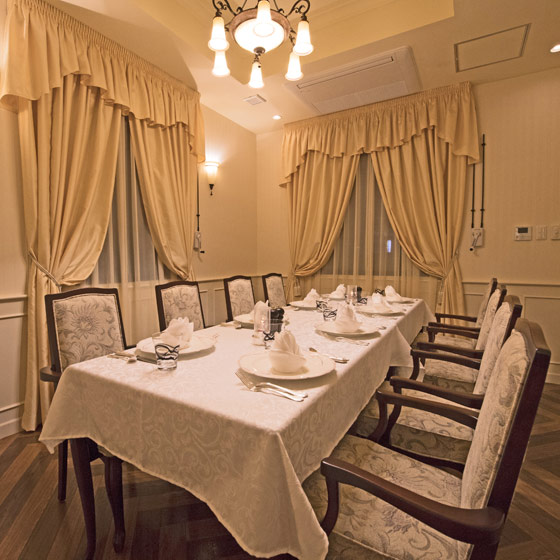 ---
PIZZA HOUSE
Our Supreme Meats
Our roast beef, steaks, and dishes prepared with aged beef and pork offers tastes that you can only enjoy at Pizza House.
The quality has remained unchanged since our establishment.
---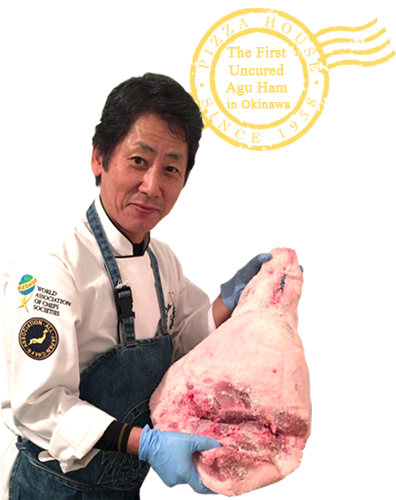 PIZZA HOUSE President & CEO, Shoji Sakamoto
Our additive-free uncured ham is prepared in an exclusive drying room for Pizza House within the Yatsugatake Shoku Kobo in Shinshu. Situated 1,300m above sea level, our uncured ham is produced through natural preparation methods with the clean, natural breeze of Shinshu, and salt from Okinawa.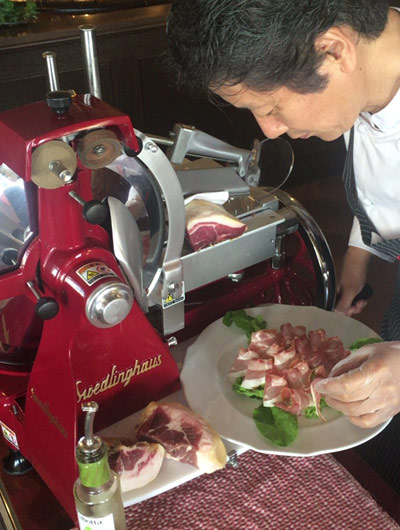 First in Okinawa! Try our very own uncured Agu ham!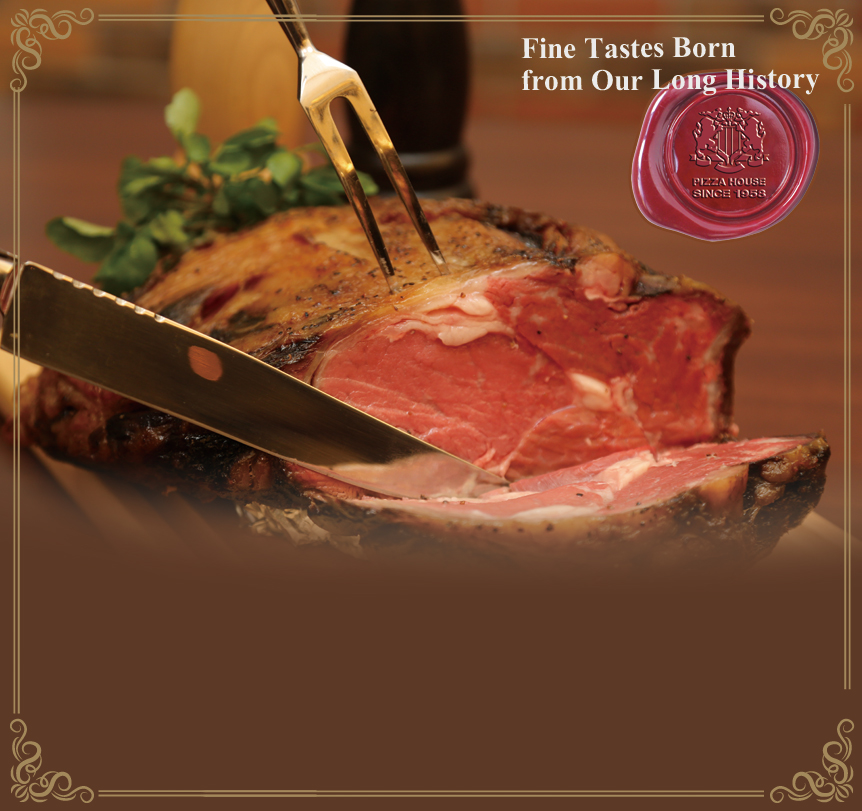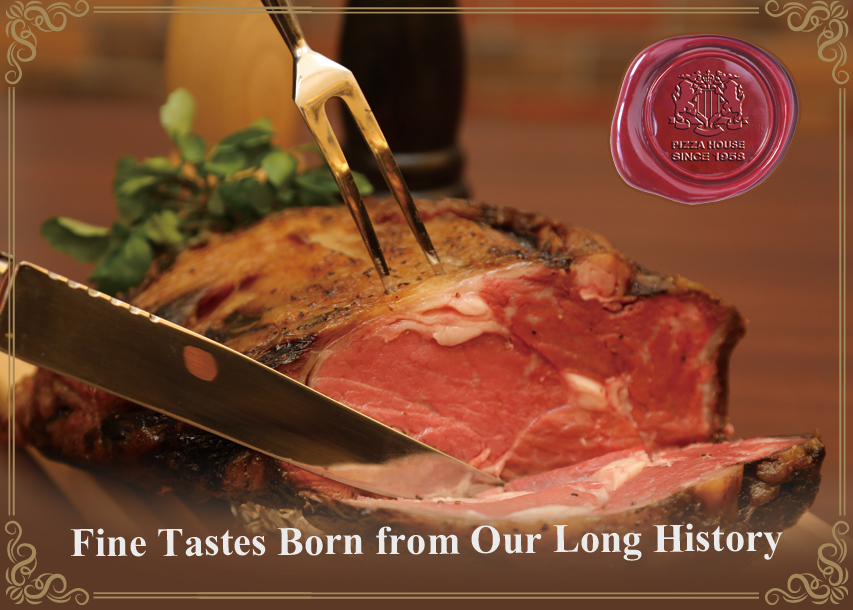 Roast Prime Rib of Beef
The fine taste of our roast beef has been passed down since our establishment, and once you try it, you'll see why people keep coming back.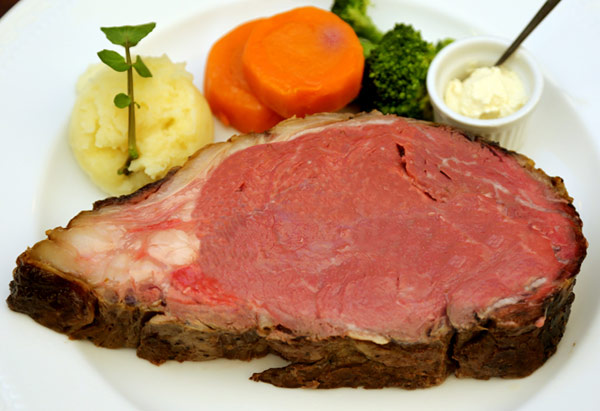 Choice Prime Ribs, Oven-Baked at Low Temperature
---
Dry Aging Beef & Pork
After spending two years researching and studying the methods,
we're proud to offer you our aged beef and pork.
We take great care in controlling the environment of the process, from the temperature, humidity, and even the air flow. "Aging" the meat allows microbial agents and enzymes to breakdown the protein to change to amino acids to produce the Umami flavors. This also makes the meat tender, promoting easier digestion.
Our dry-aged meats are prepared in our exclusive refrigerators and with our very own techniques.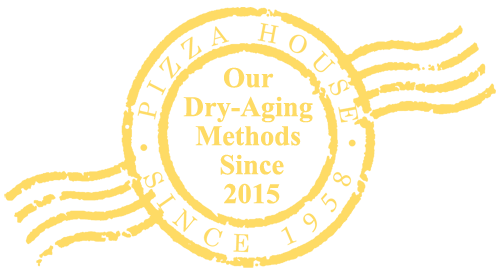 Prime Sirloin, US Beef

Boston Butt, Okinawan Agu Pork
---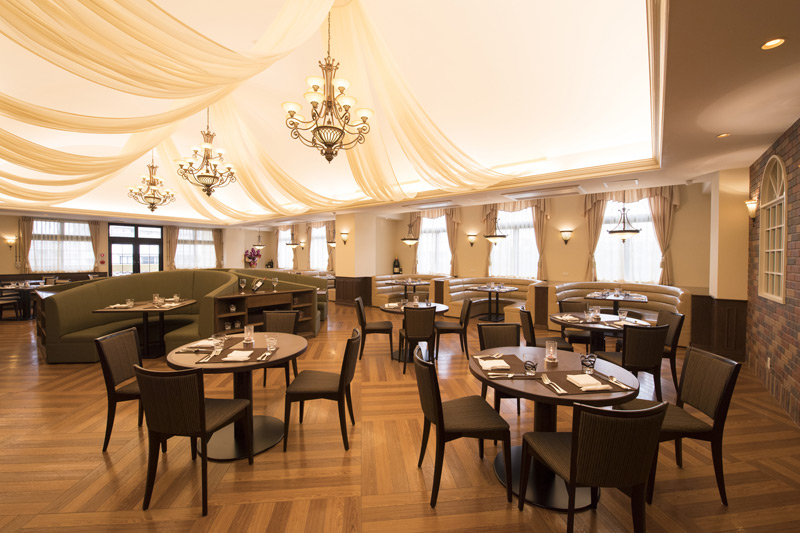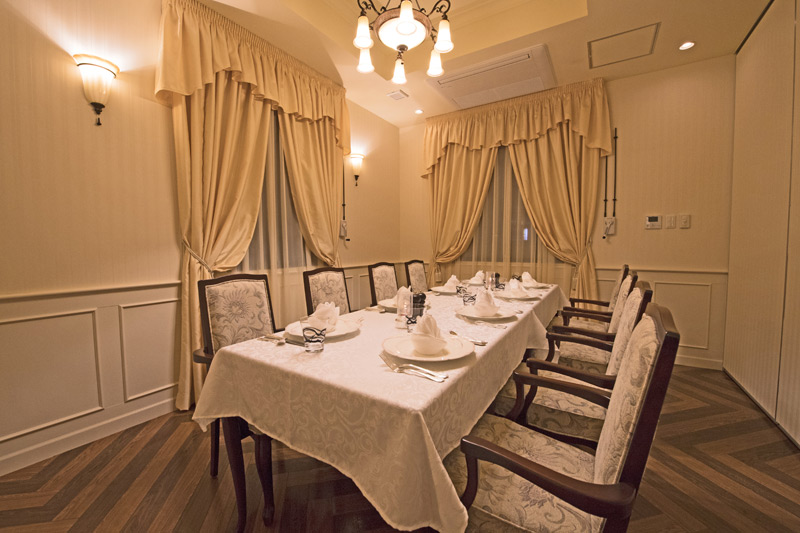 ---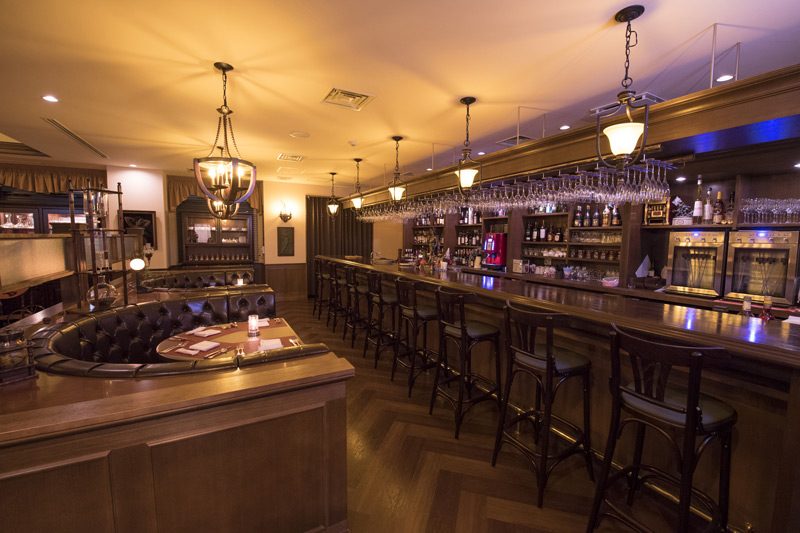 ---
We are committed in creating an establishment that will be cherished by our patrons.
With their foresight in the changing times, and their innovative and bold spirit of challenge, our founders have passed on the legacy of this long-established and cherished restaurant. We will protect this legacy and tradition and, at the same time, we will build on this foundation to further advance our establishment. We will take on the role of being the pioneers in creating a new style of restaurant that meets the next generation. With our gratitude and pride as an establishment that has been cherished by the people across three generations in our family, we will continue to aim to be a restaurant that will be useful for our customers, and will further contribute to the food culture in Okinawa.
Pizza House President & CEO, Shoji Sakamoto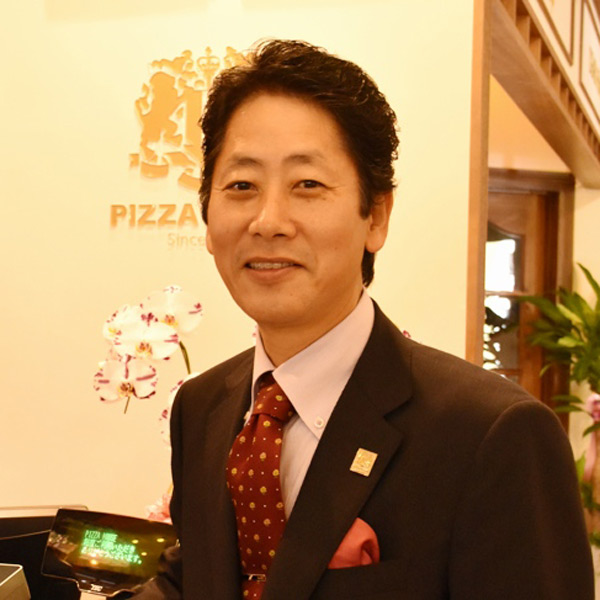 ---
---
Pizza House History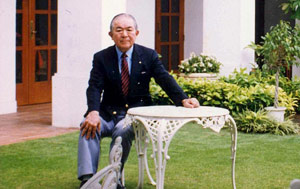 the founders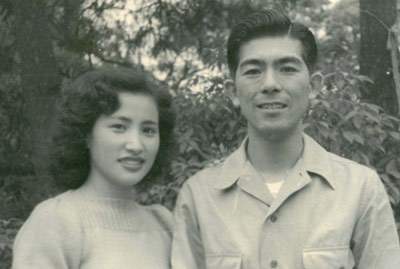 Kozo &
Akiko Ida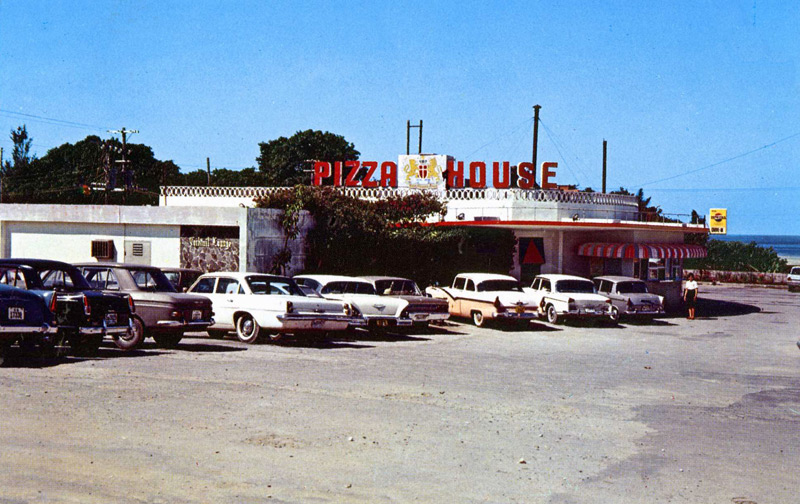 1958
1958-1988
Oyama (Mercy Area), Ginowan City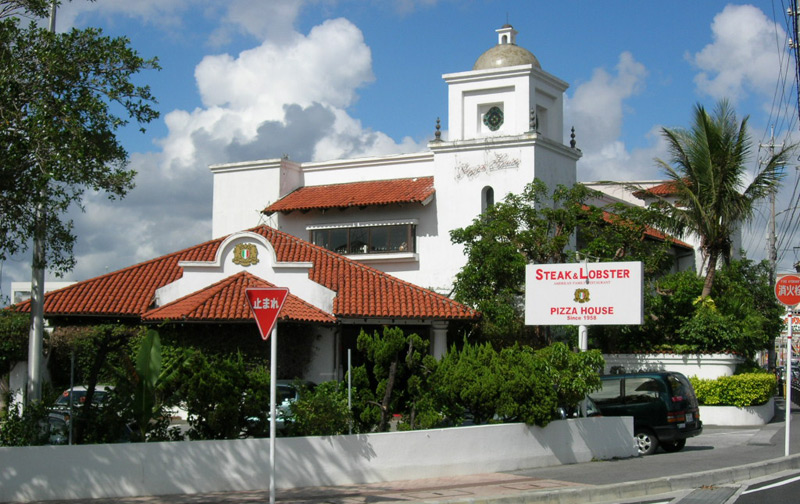 1988
1988-2010
Gusukuma, Urasoe City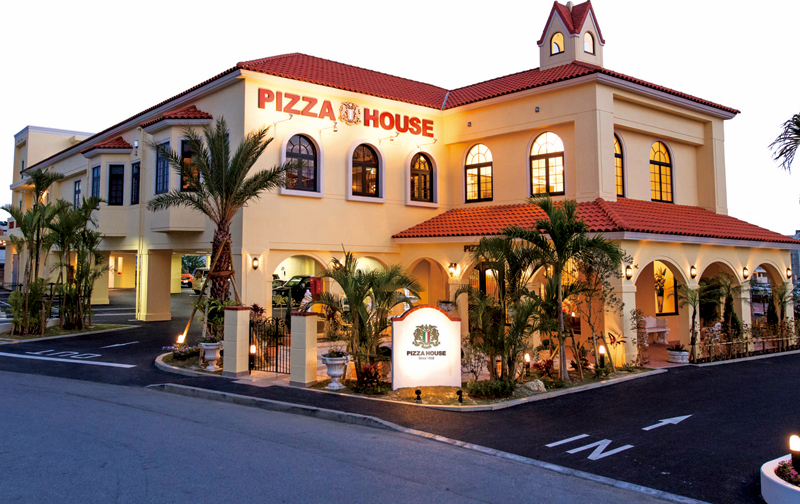 2017
2017-
Minatogawa, Urasoe City
---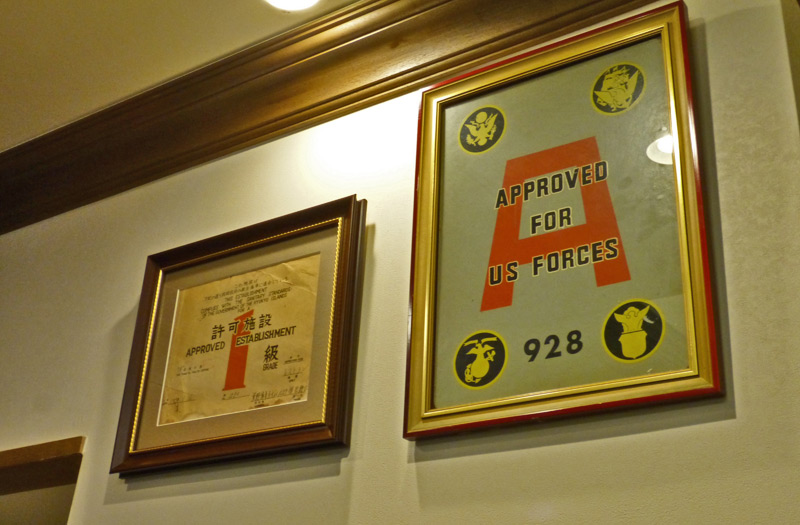 ---